What can I expect after I fill out a finance application online in person?

The ease of use for online applications is always nice, unfortunately you lose the personal feel. We will be in contact with you, just to make sure we are all on the same page, but it's nice to be able to ask questions in person about the deal or the financing

What are my finance options?

We offer both lease and finance options. On new vehicles we can offer low rate financing options as well but of course this all depends on a customer's credit.

What type of information do you need to begin the finance application process?

We need all of your basic information (where you work, where you live, how much you make, do you rent or own your house, etc).

Who are your finance partners?

We deal with nine major lending institutions which include TD Auto Finance, the Royal Bank of Canada, the Bank of Montreal, Scotiabank, GM Financial, Assiniboine Credit Union Dealer Finance, and the General Bank of Canada.

Why should I finance through you instead of through my bank?

We have access to many banks who are very aggressive to earn your business. They are able to give very flexible approvals with terms and conditions that suit your needs. There is no need for collateral except the vehicle itself, and any loan set up with us is open to extra payments or early payouts.

What happens if my application is declined?

We work every angle possible before we tell you we are unable to do something. Whether we need a co-signer or money down, we will always try and find a way for you to drive out of here with a new car. We are successful for about 97% of our customers seeking finance.

How much a down payment do I need to have?

Money down is not always necessary. Banks will ask for cash sometimes, but not always. If you have the ability to put money down to lower your payment or reduce your term, it is always a good thing to do.

have bad credit, can I still get financing?

Absolutely! There are a variety of lenders who are willing to give a person a second chance, and a vehicle loan is one of the best ways to re-establish credit.

What is your financing advice?

When you decide to buy a car that is when you do a credit application. A lot of people don't realize how shopping your credit around from store to store can hurt you. Banks call this Credit Phishing, and they become more reluctant to offering you credit in the future. Plus over time it will reduce your overall credit score, also making it harder to acquire credit in the future.
Have more questions? Give our team a call, they're experts and they can help:
1-204-326-3451
WE'RE HERE TO HELP! CONTACT OUR COLLISION TEAM:
---
Finance (877) 278-5162
JEFF DYCK
Finance Manager
Jeff Dyck is one of our Business Managers here at Ledingham. He has been with our dealership for 14 years. Jeff has been involved in the automotive industry since 1995 with experience in sales and now currently financial services. With Jeffs attention to detail, clear way of explaining things, and friendly personality, you will feel comfortable through your entire purchase process. Volunteering has been a big part of Jeffs life. He volunteered at the local drop in centre for 12 years, and now you can find him volunteering at many of the Steinbach Pistons Games. While not at the dealership, you may also find Jeff on the golf course! He enjoys playing in a Mens League during the summer months. Jeff enjoys motorcycles and can be found cheering for the Saskatchewan Roughriders!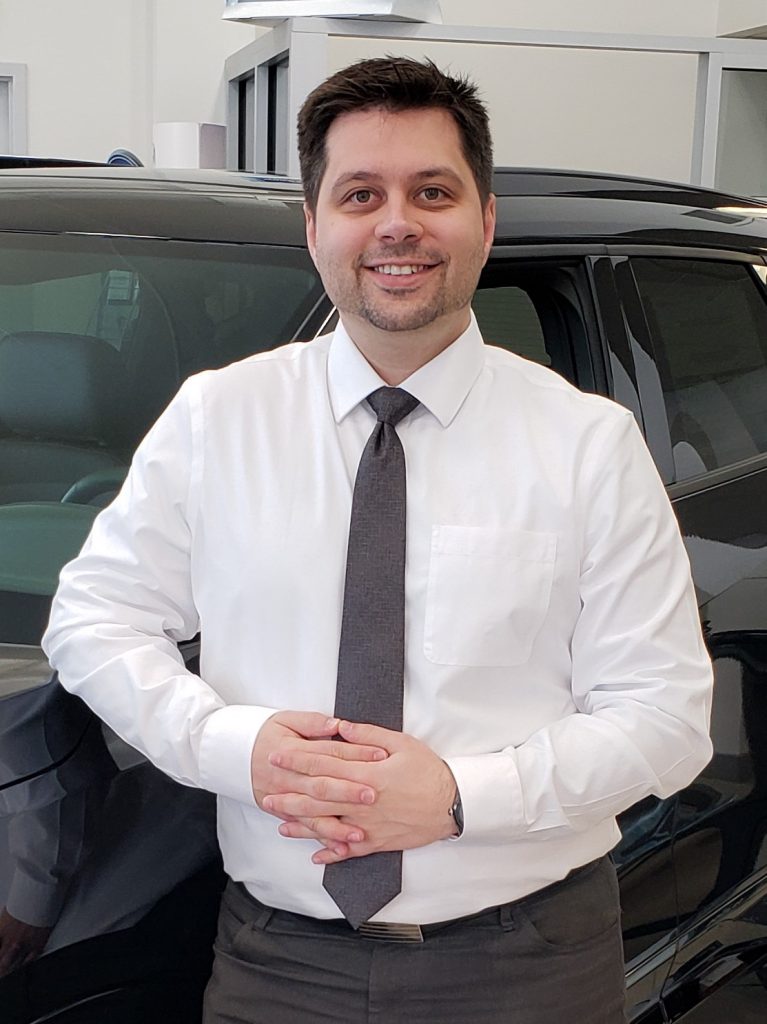 MATT WINKLER
Finance Manager
Matthew has been with Ledingham since 2009. He is very knowledgeable on our vehicles, and with his friendly personality, and attention to detail, will work hard to allow you the best sales experience possible! During Matts free time, he enjoys hunting and hockey, and also plays for the Hanover Sting where he is the team captain. Matt is involved in their church as a Sunday School Teacher. He resides in Steinbach with his wife and their daughter.